Treatments
ECG (electrocardiogram) aka EKG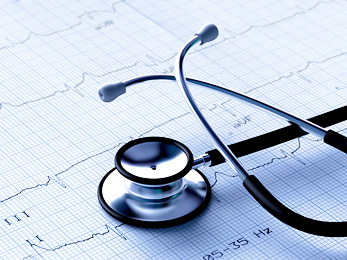 The ECG is a specific examination of the heart. Here, the electrical activity of the entire heart muscle fibers is detected. It is painlessly obtained and monitored on the body surface via various electrodes.
An ECG allows the first assessment of the heart rhythm (regular or irregular) and the speed of the heartbeats (normal, too slow / fast). With this, in most cases cardiac arrhythmias can be immediately recognized and named without any further examinations. So you can discuss together which next diagnostic or therapeutic steps are necessary (medication, etc.).
In addition, a short ECG strip may already indicate circulatory disorders or other diseases of the heart with altered muscle structure (for example heart muscle diseases, hypertension).
Contact
---
Cardiologist
Dr. Markus Schumacher
Markt 2-3
13597 Berlin
Directions
+49 (30) 353 840 51
Monday to Friday
8:00 a.m. - 12:00 p.m.
Monday to Thursday
1:00 p.m. - 5:00 p.m.
Book appointment online